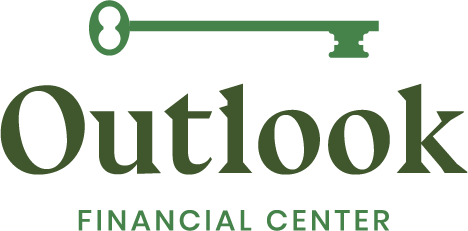 Assurance Tax and Business Services
Tax Preparation and Financial Services for Individuals, Families, and select Small Businesses.
We are a sister company of Outlook Financial Center LLC
A sister company of Outlook Financial Center LLC, we look at future tax liability and strategies to help minimize the amount of taxes you pay in future years. Having a tax strategy is an integral part of planning for funding college educations for your children, ensuring you don't run out of income in retirement, and providing a legacy of generosity you will be able to hand over to your heirs, beneficiaries, and charitable causes you are passionate about.
Investment advice is provided through our sister company, Wellness Investment Advisers LLC (IARD #282042), a fee-based financial planning and investment management firm. As fiduciaries, Wellness offers clients ongoing portfolio management services through determining individual investment goals, time horizons, objectives, and risk tolerance.
Our sister firm, Outlook Financial Center, LLC helps you define your retirement goals and evaluate your current financial state. We assist in designing a retirement plan capable of generating, in a reliable and sustainable manner, the income you need to live the retirement lifestyle you have worked so hard for. Savings, taxes, income sources (pensions, Social Security, etc.), and longevity are a few of the topics analyzed to set your plan in motion.
Committed to Helping You
At our company, we believe in the value of relationships. We are committed to providing close, personal attention to our clients. Every client relationship is viewed as a partnership and truly believe that our success is a result of your success. We take pride in giving you the assurance that the personal assistance you receive comes from years of advanced training, technical experience, and financial acumen.
 
We provide Income Tax Preparation services for individuals, families, select small businesses, and pastors and missionaries serving all over the world. Coordinating with our sister companies Outlook Financial Center LLC and Wellness Investment Advisers LLC, we provide a critical piece of your overall financial plan and ideas on how to minimize your future tax obligations legally.
 
Our continual investment in professional continuing education, state-of-the-art computer technology, and extensive business relationships is indicative of our commitment to excellence.
PROFESSIONAL SERVICE
Assurance Tax and Business Services LLC can offer a full range of accounting services, while giving you the individual attention that you need.
SERVING YOUR BUSINESS
Assurance Tax and Business Services LLC provides support in all areas of business consulting. Let our team guide you with a financial strategy that leads to business growth and success.
YEARS OF EXPERIENCE
Assurance Tax and Business Services LLC has volumes of experience working through IRS audit strategies and financial issues. We guarantee that your business is in good hands at all times. 305 Public Square SE, Suite 4 (Second Floor)